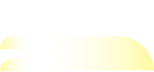 Runway 36 is a program created to accelerate the growth and development of start-ups and young businesses. The dedicated program is aimed to scale our portfolio companies. The program aims to share the trade and industry know-how and best practices, accumulated over many years, with companies that are looking to better structure their growth processes.

From process standardisation to know-your-customer, market segmentation, sales funnel – professionals from industry-leading companies are ready to share their time and expertise with the leaders of tomorrow.

Runway 36 is mentorship for existing our portfolio tech companies' executives who want to develop their skills, industry knowledge and skyrocket their business.