To underline the importance of future technologies and innovation for the aviation and aerospace industries, Digital Aero Technologies (DAT) encompasses a diverse spectrum of forward-facing aviation companies involved in multiple technology-driven aviation sectors.
More
Through its corporate venture capital AeroCity Tech Ventures, Digital Aero Technologies is set to invest 20 mln USD into up-and-coming companies and brave individuals ready to introduce innovative technologies, smart ideas and unique outlook to the aviation industry and beyond.
More
The current portfolio consists of 11 tech-focused startups
A community of over 600 technology-focused experts
DAT has launched a $20 million investment fund to collaborate with global startups
The holding companies bring together over 400k followers on social media channels
All together holding companies reach 3.5 million unique visitors every month
Companies' content gets a total of 81 million views per year
Established to modernize and digitize the aviation industry, AeroCity Tech Valley brings together the most talented innovation professionals at the home of European aviation technology.
Based next to Vilnius International Airport, resident technology companies and start-ups have the opportunity to work directly with the heart of the aviation community.
Developing new products and services in cooperation with partners on the ground and in the air allows Tech Valley's businesses to positively impact the aviation industry, improving flights of the future.
More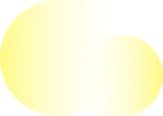 At Digital Aero Technologies we believe that technology has the power to build a brighter future for everyone. Therefore we find it incredibly important that our group companies would invest in sustainable operations and business practices so we constantly encourage our members to search for new ways to make the world a better, more eco-friendly place.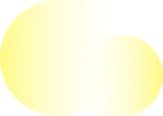 We are proud that our member companies, such as EV Motors and Nordic Dino, not only lead sustainable operations themselves but also support other companies and individuals in their sustainability journey.
Digital Aero Technologies – careers
Enhancing the future of the aviation industry through new products and services is what makes each and every one of us tick here at Digital Aero Technologies ― and it's never been a more exciting time to join.
Based across the AeroCity Tech Valley campus, our business teams are dedicated to developing innovative technology solutions for the future of the aviation industry.
Are you interested in making an impact? Check out our open vacancies and apply to a range of roles across the group.